Anyone that has been through this awful experience will understand just how miserable and frustrating it can be. Whether your car uses an old fashioned lock or a modern transponder key, this tragedy can happen to anyone. It could be because your key malfunctions, or you somehow manage to lock the car while the keys are still inside, whatever the cause there are basic steps you should take to ensure you get through without too much stress or injury.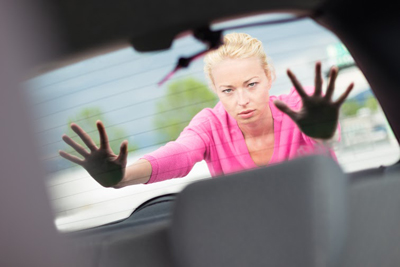 Here we list some dos and don'ts you should keep in mind to help resolve the situation as safely and efficiently as possible.
Do Not Smash the Windows
Insurance won't cover the damage, and you're likely to cause yourself an injury as well as making an awful mess in and outside the car. You have to keep in mind that the cost of repairing the window will likely be much higher than the cost of having a new key replacement made.
Do Not Force the Doors Open
This will end up being the most costly action you could possibly take. They might make breaking into a car look really easy in the movies, but the truth is, in real life it's rock hard to pull off without causing some serious damage. A trained locksmith from an auto lockout service provider will be highly trained to help solve the situation, while avoiding damaging the car at all costs.
Call a Local Locksmith
Since it's highly recommended avoiding any DIY when it comes to locked cars, your first step after calming down is to call a local locksmith company. Most operate 24/7 especially for incidents such as this. Wait next to your car, or inside a nearby store. Car lockouts are a breeze for professional locksmiths, so you don't have to worry. In case the key was locked inside, the problem is solved the soon as the door opens. In case you lost the key, however, you can ask to have a new key made for you.